Dine On Us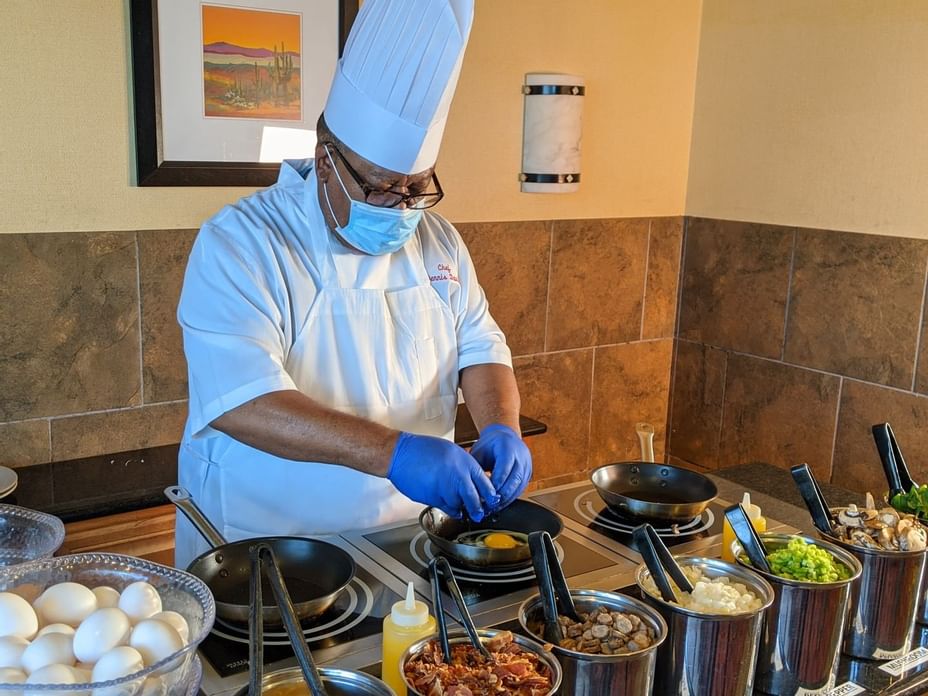 For a limited time, enjoy the Best Value in Lubbock when you book our all inclusive Dine On Us Package.
Dinner for two
Let our award-winning, former Olympic chef take care of you. Free dinner is included for two adults.
Free hot breakfast
Your stay will also include free hot breakfast with eggs cooked-to-order, available from 6AM-10:30AM daily.
Access to our MCM hour Sunday - Wednesday
Enjoy our free Manager's Reception from 6-7PM Sunday-Wednesday. You'll love the free food and drink available at our MCM Hour.